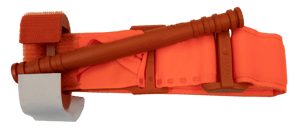 Tourniquets like the CAT (Combat Application Tourniquet) have been around for decades, but the conception of tourniquet application was invented long before that.
It's no surprise, then, that over such an extensive timeline, rules about applying tourniquets have changed in ways big and small. Each tweak of the process and adjustment to protocol has been the result of dedicated research and testing, and we can therefore confidently adhere to the changes knowing that we are providing the best emergency medical response that we are capable of providing in that moment.
Any time information changes, confusion can form and misinformation can spread. Many times, people fail to realize anything has changed at all. To squelch some of the confusion, we're addressing some commonly overlooked or unknown best practices for tourniquet application.