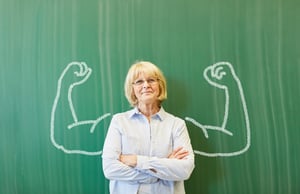 A school shooting — It's every teacher's worst nightmare. Yet, school shootings have become so common that teachers cannot help but wonder how they might respond if such an event occurred at their school.
But wondering about your response does no good when nightmares become reality. It's critical that schools plan for active shooter events with urgency, training teachers and staff to respond effectively.
A lot of training goes into an effective response, but there are 4 basic things teachers should know in order to be prepared for an active shooter event.