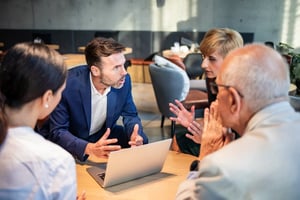 It's amazing how quickly a story of a workplace violence incident will go in and out of the news. From the perspective of an outside party reading the news or tuning in, active shooter events seem to be forgotten almost as quickly as they happen.
The thing is, there's a lot of aftermath a company deals with that the news doesn't cover. In order for a business, corporation or other organization to recover from a traumatic workplace violence incident, there must be an intentional plan or procedure for dealing with the aftermath.
Let's look at the steps companies should be taking in order to properly handle the aftermath of an active shooter event.