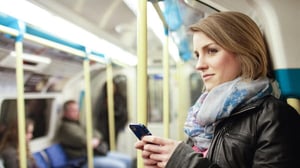 Some people go about their day very attentive to their surroundings, and others are completely oblivious. Most civilians fall somewhere in the middle. We will probably notice the person in front of us in the customer service line yelling at the clerk because they can't get a cash refund, but we may not see the individual to our right wearing a baggy hooded sweatshirt on a 90-degree day.
Being situationally aware doesn't mean you're stereotyping people or assuming the worst about them. It means you continuously observe your environment and notice things that are abnormal, such as people wearing hooded sweatshirts in the heat of summer.
In order to improve your situational awareness on a daily basis, let's discuss 6 basic practices that people with a healthy level of awareness regularly do.